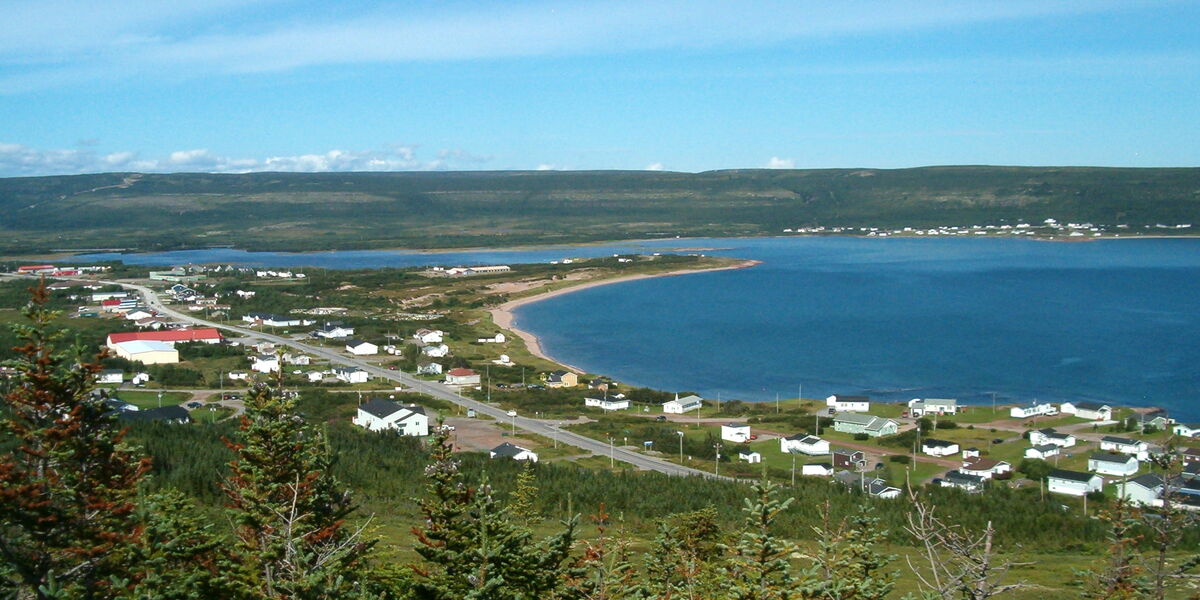 The inner reaches of Forteau Bay is home to three communities, Forteau, Buckle's Point and English Point, all united today as the Town of Forteau. The name Forteau is derived from the French words meaning "Strong Waters", likely a reference to tides and currents in the bay. Forteau River, a licensed Atlantic salmon river and an excellent bird watching location, flows into the bottom of the bay. At the outer headland of the bay, on the eastern shore, is Point Amour lighthouse and the nearby community of L'Anse Amour.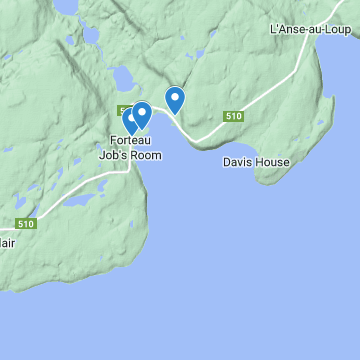 A Jersey merchant, De Quettville, started a fishing business at Forteau in 1774 and in 1818 it was reported that Forteau was the largest British establishment in the area. Guernseymen settled in Forteau and Buckle's Point on the western side of the bay, while a group from Devonshire, England settled at English Point on the eastern shore.
The first church was constructed at Forteau in 1849 following a visit by Bishop Feild of the Anglican church the preceding year. A wave of new immigrants in the 1840s increased the population of Forteau and neighbouring settlements. A second wave followed in the 1860s.
In 1909 the International Grenfell Association, formed by medical missionary Wilfred Grenfell, built a nursing station at Forteau (one of several along the southern Labrador coast). The Forteau station evolved into the modern Grenfell Regional Health Services which provides medical services in the region today.
While the commercial ocean fishery is still an economic mainstay, other businesses have developed in recent decades. These include: grocery stores, hardware & building supplies, home furniture & appliances, automotive garages, a gas station & snack bar, a trucking company, a construction company, companies offering financial services and graphic design services, hair dressers, and a pharmacy.
A choice of motel, B&B and cottage accommodations is available, along with a restaurant and bakery. There's a post office, an RCMP detachment, a seniors living complex, a playground, a ball field and the aforementioned health services.
The town centre & fire hall provides workspace for the town clerk, the volunteer town council, maintenance workers, a volunteer fire department and several community service groups. An office building owned and operated by the SLDA provides office space for the provincial MHA, the provincial Department of Industry, Energy & Technology, the Association for New Canadians, and more.