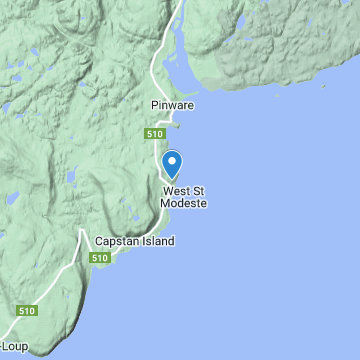 In 1713 French fisherman and trader Pierrre Constantine obtained a 10-year concession from the King of France for a 90-mile stretch of the southern Labrador coast. In this region, Constantine established stations at Red Bay and West St Modeste for cod fishing and sealing. The station at West St Modeste was named Seigneurie du Grand St Modet. Nearby, at the mouth of the Pinware River, was Pied Noire. On the opposing shore of the Pinware River was Petit St Modet.
The placename "St Modet" may in fact pre-date Pierre Constantine. 16th century Basque documents examined by historical reseacher Selma Barkham make reference to a port San Modet in the vicinity of the Pinware River. As such, it is the only placename in southern Labrador that can be traced directly to the period of 16th century Basque whaling.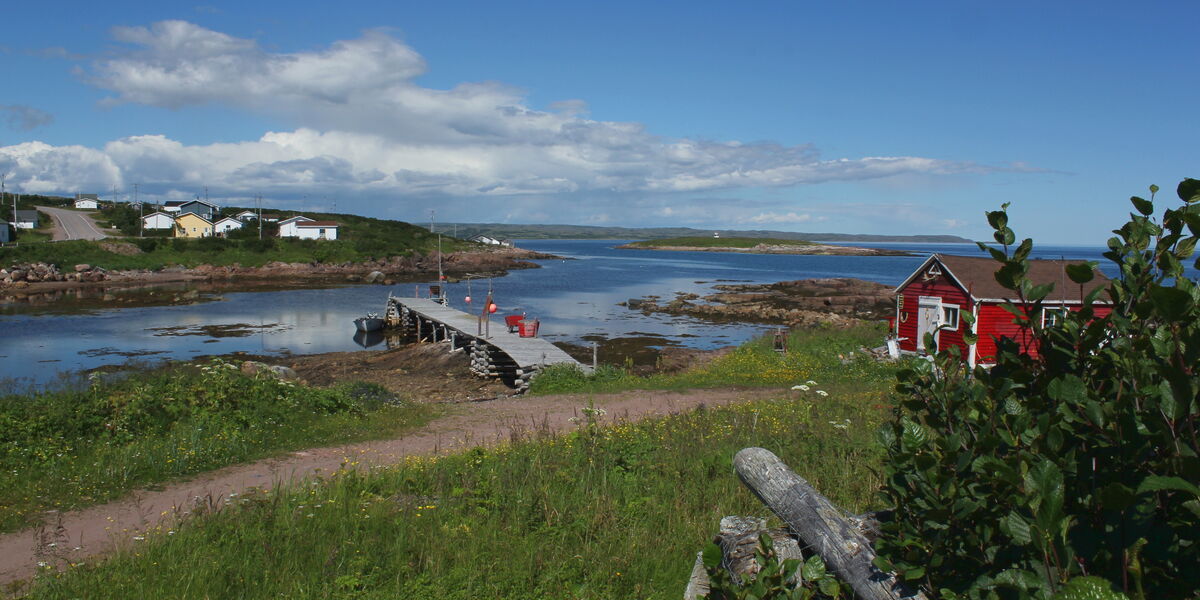 Engish merchant firms replaced the French in the 1800s, once the Labrador coast was ceded to England under the Treaty of Paris which ended the Seven Years War.
The population of year-round settlers at West St Modeste grew to 65 in 1864, and reached nearly 300 by 1968. In the 1960s residents at the nearby community of L'Anse au Diable resettled to West St Modeste. The small boat inshore cod fishery was a mainstay of the local economy, and a fish processing plant flourished at West St Modeste. In recent decades changes to the inshore fishery have impacted the town's econony. The 2021 census recorded 102 residents at West St Modeste.
Medical missionary Wilfred Grenfell begab a cooperative store at West St Modeste in 1903 to help fishermen gain increased returns on their labour, and break the cycle of indebtedness created by the merchant credit system. In 1958 the Missionary Oblates of Mary Immaculate (a missionary congregation in the Catholic church) established Our Labrador of Labrador church at West St Modeste, which stands today.
A modern town centre is a focal point for community activity today. The centre houses the town office and council chambers, the post office and workspace for community groups and government departments. An attached fire hall is managed and staff by a volunteer fire department.
Nearby the town hall is the Oceanview Resort which provides motel & cottage accommodations and a restaurant. The Oceanview plays a key role in the region's tourism industry, hosting individual travellers, motorcoach tours and Atlantic salmon anglers.