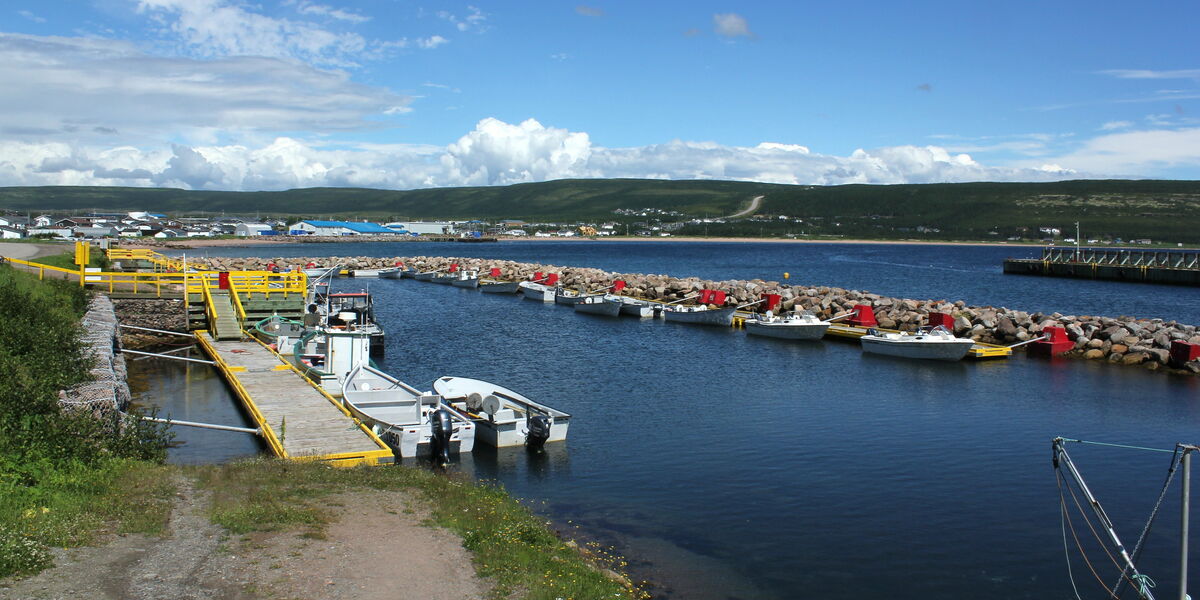 The town of L'Anse au Loup is located at the bottom of an open bay marked by high lands on the eastern and western shores. L'Anse au Loup Brook flows from an interior valley and meanders through the sandy shoreline on its route to the ocean.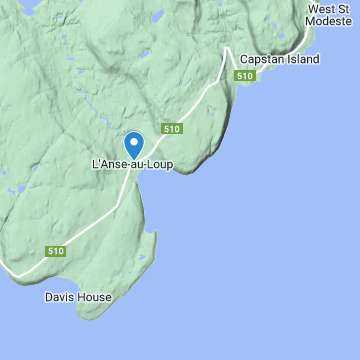 In the early 1700s France developed fishing stations along the Labrador coast, an extension of their activities in Northern Newfoundland and New France. "L'anse au Loup", meaning "Wolf Cove", traces its name to this time. The area was ceded to Britain in 1763 under the terms of the Treaty of Paris. By 1778 the English firm of Noble & Pinson had established a sucessful fishing and sealing industry at L'Anse au Loup.
The population of L'Anse au Loup grew during the 19th century with new immigrants, and the place transitioned from a seasonal fishing location to a permanent, year-round settlement.
Ocean fisheries still figure prominently in the L'Anse au Loup economy. In 1978 the Labrador Fishermen's Union Shrimp Company Ltd was formed to maximize local benefits from the government-granted shrimp license for southern Labrador. Headquartered at L'Anse au Loup, the LFUSCL today operates a fleet of vessels and several modern processing plants at Labrador locations. The company harvests and processes scallops, snow crab, capelin, shrimp and other speciers, and is a major employer at L'Anse au Loup and throughout southern Labrador.
The Atlantic Edge Credit Union at L'Anse au Loup provides banking services for communities in the region. Other businesses & services in the town include: a large grocery store, hardware & building supplies, distributors for ATVs, snowmobiles, outboard motors and power tools, a bakery & coffee shop, a fuel oil distributor, heavy equipment operator, a gas station and a liqour & beer store.
The town centre contains offices for the town clerk and staff, a large room for community gatherings and a library (a branch of the Newfoundland & Labrador Public Libraries system). The adjacent fire hall is operated by the volunteer fire department. The harbour includes a modern small-craft landing facility with electrical services, laundromat and shower services. The town also has an indoor swimming pool, a ballfield, an outdoor basketball court and an arena for ice hockey and general skating.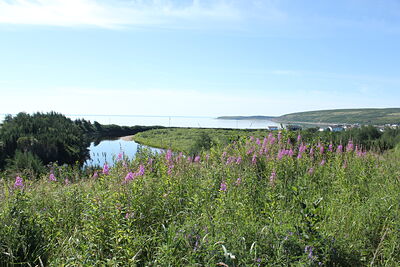 The Mystery of WH
In the late 1980s a resident discovered the remnants of a coffin with human remains and clothing eroding from the sandy bank of L'Anse au Loup brook. Subsequent analysis by specialists determined it to be the burial of a black male in his late 20s. Clothing was identified as that of a midshipman and dated to about 1814. A pocketknive was incised with the initials "WH". His identity and the events leading to his death remain a mystery.